Candele Color Stick, con fragranza o senza fragranza, in base alla richiesta del cliente. Usato per la candela domestica e per le vacanze. Possiamo fornire diverse dimensioni.
1. Nome: Candele / candele bianche / candele di paraffina
2.
Standard: resistere forte per l'alta tempreture, non piegato, senza fumo, antigoccia
3. Certificazione: BV, CE, SGS
Vari tipi di candele luminose con il peso da 10gms a 90gms, candela bianca e colore.
Imballaggio: cellophane, scatola di carta, polisacco
Materiali: con punto di fusione 56-58 ° C, paraffina 100% o cera paraffinica + cera di palma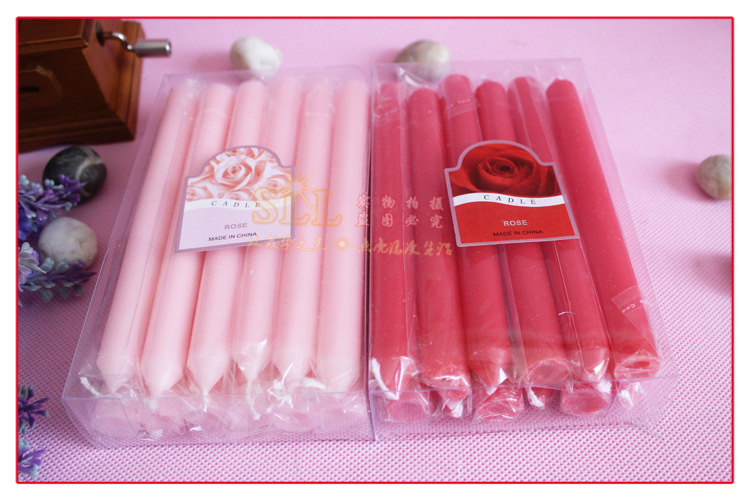 BC-10
Packing Details : shrink, polybag , box , craft paper , color paper package for candles
If you have any needs, please feel free to contact us, hebei gemmy imp.&exp.co.,ltd will serve you the first time.
Prodotti Principali:
Candele per la casa Candele per candele Candele per chiesa Candele a spirale Candele di vetro Tovaglietta in PVC
Classificazione del prodotto:
Household Candele pilastro Candela di Tealight Candele Chiesa Candele candele artigianali in vetro Candele
Placemat per candele di compleanno in pvc
Elenco prodotti : Candele per la casa